First of all, at the origin of this adventure, there are that love and respect we feel for the land, more specifically for Le Marche region and for all it gives us in our everyday life.
By means of production processes focused on the respect of nature and its organic productions, Terre d'Eccezione very mission is that of enhancing and enriching the products which the land provides. Values like the respect for biodiversity, the top-quality of the products and traceability are key to our actions and to what enliven us day by day.
Our purpose is that of make one discover all the aspects of this unique region by setting a value chain between the land and the consumer, adding integrity and involvement in all we do.
Making one discover Le Marche, this unique region by means of our organic productions, instilling what made us falling in love with this magic place. Woods, meadows and crops draw verdant panoramas. The organic production is basically our mission. Putting values like respect, taste excellence and traceability to the heart of our activity is what livens us up day by day.
Our mission by means of Terre d'Eccezione is aimed at pursuing what is pure. We force ourselves to live this mission in every aspect of our actions. Our products are all-out pure.
We named our project Terre d'Eccezione because it arises from the deep desire to share and make one discover the variety and authenticity of a unique universe.
Terre d'Eccezione reflects the region hosting us: mainly a hilly country, Le Marche lands are a symbol of an invaluable diversity and a landmark for history and nature.
These exceptional lands provide all the shades we could ever dream of.
Le Marche is the only Italian region bearing a name in plural form, which, in a certain sense, recalls an invaluable diversity, a unique landmark for history and natural beauty. For this reason, it has been given the name of "l'Italia in una regione", for its easy to reach its various attractions and because of its complete ecosystem: Le Marche grants the access to incomparable natural resources – from caves to the seascapes of Conero mountain, from countryside to Sibillini Mountains. Exceptional lands which allow the man to get back in touch with nature as a basic element of his being and life balance.
the maximum number of bees which a colony can reach.
The plant species
which grow wild on Le Marche territory

The beehives
placed in 9 different areas, from the seaside to the mountain tops and all through the hills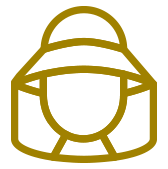 Days per year
It is our commitment

Types of olives
coming from our groves

Different kinds of
organic extra virgin olive oils

Hectares of olive groves
growing in our lands

Types of olives
coming from our groves

Different kinds of
organic extra virgin olive oils

Hectares of olive groves
growing in our lands

the number of our medicinal plants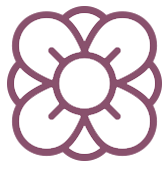 Kinds
of cultivated and volunteer plants
with their floral waters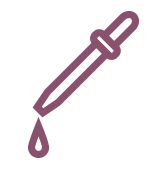 Pure and natural
with a manifold of health benefits


Hectares
of medicinal garden