Thanks to the realization of Terre d'Eccezione medicinal herb garden of about 2,5 hectares, we have fulfilled a deep passion for aromatherapy and the use of the extremely precious essential oils directly extracted from flowers and plant leaves. When the highly scented lavender, rosemary, sage and thyme flowerings come to an end, and bees and other insects finish their foraging, the right time for picking has come. All the blossomed tops are hand-picked and quickly brought to be distilled in order to keep the essence and preciousness. This process allows plant components to remain untouched and to express their full potential in the oil so extracted.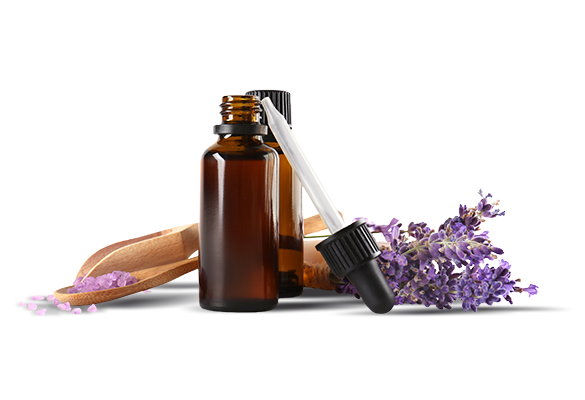 Terre d'Eccezione uses a low-temperature steam distillation process to extract the aromatic components (essential oil) from plants. The steam pressure circulates through the plants left to rest inside stills. The essential oil is released by the plants and taken away by means of steam.
When steam cools off, water and steam naturally separate and the essential oil is collected. In order to ensure the utmost quality of the oil being extracted with the proper chemical components, temperature and pressure are carefully monitored. Terre d'Eccezione essential oils are 100% pure, natural and characterized by a manifold of beneficial properties.